Multiple Airlines Fined for Violating Consumer Protection Rules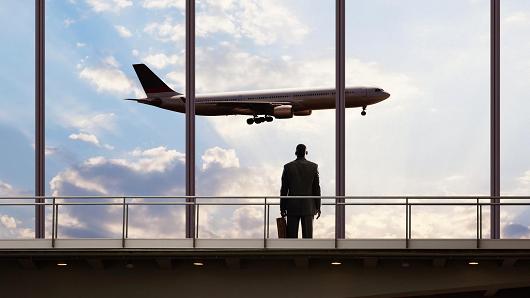 Check your consumer protections at the gate
U.S. Transportation Department imposes hundreds of thousands of dollars in fines on Frontier Airlines, American Airlines, and Delta Airlines for violating various consumer protections.
As reported by CNBC, The U.S. Transportation Department said on Friday it has fined Frontier Airlines, American Airlines and Delta Air Lines for violating the department's airline consumer protection rules.
The department said it fined Frontier Airlines $400,000 for violating oversales and disability rules, American Airlines $250,000 for failing to make timely refunds to passengers, and Delta Air Lines $200,000 for filing inaccurate baggage reports.
Delta failed to properly report all baggage claims from 2012 through 2015 and told the Transportation Department that if it had reported all claims it would have fallen from fourth to fifth in rankings among carriers for fewest baggage claims in 2012 and 2013.
The full article is available here: http://www.cnbc.com/2017/07/21/us-fines-american-airlines-delta-frontier-for-violating-consumer-protection-rules.html.
The Law Office of Boyd M. Mayo PLLC is a civil litigation firm focused on, among other practice areas, consumer protection. If you have fallen victim to an unfair or deceptive airline business practice, and would like to speak with a lawyer, please feel free to call us at 509.381.5091 or use the form below.