How to evict a Washington tenant: Part One.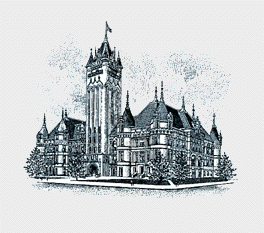 How do I evict a tenant in Washington State?
Disclaimer: As with anything on this website, this blog post is for informational purposes only and any legal representations are valid only through the date of posting. More importantly, don't rely on a blog post for legal advice, as this does not constitute either legal advice or an attorney-client relationship. Your circumstances are yours and yours alone in a unique way. If you have a legal question, it is far superior to retain a lawyer to get your answer instead of "Google-lawyering." With that in mind, don't act on this information without first consulting a lawyer, and please read on!
NOTICE, NOTICE, NOTICE
The first step is service of a notice. The types of notices that exist are: (1) 3-Day Pay or Vacate; (2) 3-Day Notice to Quit; (3) 5-Day Notice to Pay or Vacate (Mobile Home Landlord Tenant Act Cases Only); (4) 10-Day Notice To Comply or Vacate; and (5) 20-Day Notice of Termination.
3-Day Pay or Vacate
These are the standard notice used for any type of tenancy (other than mobile home tenancies) where the tenant has failed to pay rent when due. No fees or other costs should be included on this form.
3-Day Notice to Quit
These are for substantial violations of the lease provisions that involve more than non-payment items. These typically are preceded by a 10-day notice to comply or vacate for failure to comply.
5-Day Pay or Vacate
This is the same thing as a 3-Day Pay or Vacate, except this is used in mobile home park situations where a tenant owns his or her trailer and simply rents a lot of land from the landlord. These include rent-only.
10-Day Notice to Comply or Vacate
These are for non-rent charges such as late fees, utilities, unpaid security deposits, and notice fees. They can also involve failure to comply with rules and regulations of the facility, such as committing a minor criminal act, waste or acting as a nuisance to other tenants or threatening staff of the property management group.
20-Day Notice to Terminate
These are for use in connection with month-to-month tenancies only. The are never to be used to terminate a fixed term lease tenant. A 20-Day Notice must be served at least twenty days before the commencement of the next month. Example: If you wanted to terminate the lease of a tenant at the end of January, 2019, the notice must be properly served by January 12, 2019. Note: If your tenant has a physical disability, it may be considered a reasonable accommodation to allow more time than 20 days for them to vacate the unit if the disability requires it.
No-Notice Evictions - Drugs, Serious Criminal Act, or Gang-Related Activity (RCW 59.18.190(3))
This happens where tenant commits assault with a deadly weapon, is involved in a gang, or has committed a drug offense. No notice required to proceed to eviction. Rule of Thumb: If you think a tenant has acted in a manner that warrants a no-notice eviction, call your attorney first to confirm to avoid mistaking a minor offense for a serious or gang-related one.
No-Notice Evictions for Drug-Related Activity
Any kind of drug-related activity lets you evict tenant without notice. For example, possession, use, or sale of controlled substances are each enough on their own. Note that marijuana is illegal under federal law still. It is therefore wise to consult with a lawyer if a tenant has a prescription for medicinal marijuana to ensure you respect the tenant's rights while protecting your own.
No-Notice Evictions for Criminal Act Involving Gang-Related Activity
"Gang" is a group of 3 or more persons; has identifiable leadership or name, sign, or symbol; and on an ongoing basis regularly conspires and acts in concert mainly for criminal purposes. "Gang-related activity" means any activity that occurs within the gang or advances a gang purpose. Rule of thumb: Whether you can proceed with a no-notice eviction for gang-related criminal actions is going to be a highly fact-specific inquiry. Consult your attorney.
No-Notice Evictions for a Criminal Act Involving a Deadly Weapon (Very High Bar – Involves Threat to Physical Safety)
Criminal act must:
1. Be imminently hazardous to another's physical safety on premises;
2. Physically assault another resulting in arrest;
3. Involve use of firearm or deadly weapon including threatening another tenant or landlord with gun or deadly weapon.
Thoughts on evictions involving tenants on housing assistance.
Typically, Section 8 and other housing assistance providers must be informed about the eviction prior to commencement, and this is especially important during the initial term of the lease. During the initial term of the lease, a Section 8 tenant may only be evicted for good cause. Good cause, for example, includes criminal convictions.
Why you need The Mayo Law Group PLLC
MLG is a full-service transactional and litigation firm operated by Mack and Katie Mayo, a husband-and-wife lawyer and paralegal team with exceptional knowledge of law and business.
Katie Mayo, the managing paralegal, has her B.A. from Gonzaga University in Spokane, Washington, and her Master's Degree from Eastern Washington University. She has owned and operated several highly successful businesses in the region. Before going into the law, she successfully ran a business as a professional horse trainer, has owned investment properties, and served as a licensed counselor to underprivileged youth facing substance abuse issues.
Mack Mayo, the managing attorney, obtained his B.A. from Southern Methodist University in Dallas, Texas and his J.D. from Charleston School of Law before settling in Spokane, Washington to be a litigator. He has been selected as a Washington State Super Lawyer Rising Star for seven straight years for Business & Corporate Law and Class Actions & Mass Torts.
MLG has successfully performed hundreds of evictions; overseen complex secured transactions and business-to-business sales; prepared promissory notes, mortgages, and deeds of trusts for the purchase and sale of real estate (residential and commercial); tried cases to verdict, including obtaining a $850,000.00 verdict against the State of Washington for wrongful conviction; and successfully argued before the Washington Supreme Court. Currently, MLG represents dozens of businesses, including real estate owners, landlords, and property managers, in litigation and transactional matters, and as their general outside counsel.